Advanced Personal Training Certification
Course Includes:
Comprehensive Advanced Personal Training Certification (completely online and free from manuals)
Immediate Scores on all Online Exams
As Many Practice Exams as You Wish are Included
Exam Retakes are Included and Unlimited
Immediate Certification 24 hours a day, 7 days a week
Once You've Passed the Exam, You'll Receive Instant Certification via Email
100% Money Back Guarantee
All Courses Include Free CPR/AED/First Aid Certification!
Save Money - Bundle Packages
Certifications for any course are $225 each
2 certifications for only $265
3 certifications for only $295
Offer Applies to Any of Our Courses!
Discount is reflected in cart.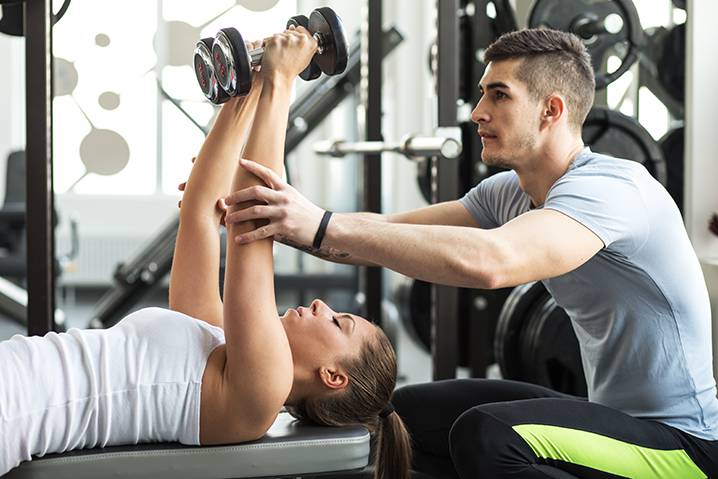 Certification Designed to Give You a Considerable Edge
The bottom line is that the personal training industry is expanding and doing so rapidly. The demand for well-educated personal trainers with advanced training is growing quickly. With the National Personal Training Association's Advanced Personal Training Certification, you'll have a good start over the competition. If you've been looking for a convenient way to get acquainted with industry knowledge, then you'll want to strongly consider our course.
Empower Yourself and Serve Your Clients
Through the Advanced Personal Training Certification program, you'll achieve a more balanced and well-rounded personal training knowledge base. For example, topics such as nutrition and how best to use diet to achieve greater client results are covered extensively our Advanced Personal Training Certification. This aspect is often overlooked in other personal training certification programs.
Boost Your Value with Advanced Personal Training Certification
Further increasing your value to your clients is the fact that your Advanced Personal Training Certification also helps prepare you to work with seniors - a quickly growing market to those with medical conditions such as diabetes and heart disease. Being able to specialize will help you achieve greater client results and, in the process, help to retain and rapidly grow your client base.
Learn how to create customized, client-centric fitness programs and gain valuable insight into the business side of personal training. If you've ever wanted to gain new insights about the business side of personal training, then you'll find our Advanced Personal Training Certification Course to be a good starting point.
Created by Certified Fitness Professionals
Our training program was created and written by certified fitness professionals. The end result is course work that is goal oriented, makes sense and is highly effective.
You'll also enjoy the fact that our course is 100% online, and there are unlimited practice tests and free and unlimited exam retakes. We are also proud to offer our clients 24/7 instant certification, immediate test grading and instant email certification upon exam completion. In addition to these various benefits, you will also be able to access your study materials to refresh your memory.
100% Money Back Guarantee 
The satisfaction of our customers is of paramount importance to us. We realize that there are not any 100% online training programs that are accredited by the NCCA, and therefore we offer our students the peace of mind that if for whatever reason their employer doesn't except our program, we will offer 100% of their money back. This goes a long way in helping ease any concerns students might potentially have. 
Advanced Personal Training CertificationRegister and Prepare