Preview Our Course
Below we have a brief outline created specifically to showcase the conciseness of the National Personal Training Association's online training materials. Our study guide is the result of a great deal of work by certified fitness professionals. Other online fitness training courses require you to buy additional materials and guides, but we do not. Everything you need to prepare for your exam is included.
You will find that most classroom courses force you to adhere to a fixed schedule (i.e. their schedule) for your training, but we've intentionally designed our course to be flexible. You have the convenience to study whenever and wherever you like, and there is the considerable added benefit of no on-site requirements.
The National Personal Training Association's coursework is designed around your needs, and that means no time limit on your exam. If you are unable to pass the exam, don't worry, as we have unlimited and free retakes available. In order to help you study more effectively, we even send you the questions that you missed on the exam so that you can focus specifically on those sections.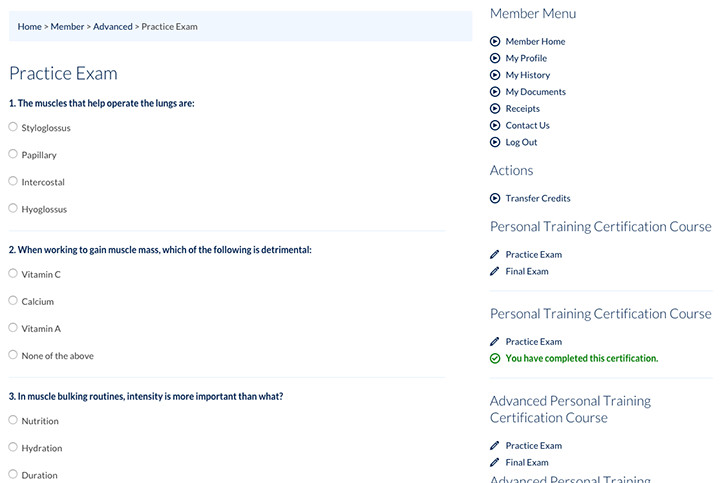 With a score of 80% or greater, you will pass any of your exams. Once you've passed, we will immediately send you a free digital certification card through email.