Aerobics
Course Includes:
Comprehensive Aerobics Certification (completely online and free from manuals)
Immediate Scores on all Online Exams
As Many Practice Exams as You Wish are Included
Exam Retakes are Included and Unlimited
Immediate Certification 24 hours a day, 7 days a week
Once You've Passed the Exam, You'll Receive Instant Certification via Email
100% Money Back Guarantee
All Courses Include Free CPR/AED/First Aid Certification!
Save Money - Bundle Packages
Certifications for any course are $225 each
2 certifications for only $265
3 certifications for only $295
Offer Applies to Any of Our Courses!
Discount is reflected in cart.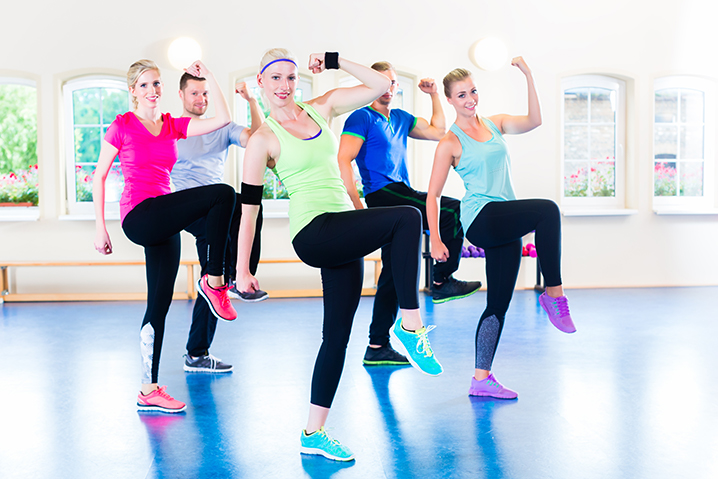 The Best Way to Earn Your Aerobics Certification
There is no doubt aerobic instructors are in very high demand. Being an aerobic instructor is a way to stay fit while helping others achieve their fitness goals.
In addition to these two great benefits, the high demand for aerobic instructors also means that our Aerobics Certification will help you increase your salary. Upon completion of this course, you'll be able to help clients achieve their fitness goals at home, in a club environment and a range of other options as well.
Through the Personal Training Certification Institute's Aerobics Certification Course, you'll learn the latest ways to create and supervise fitness routines. Aerobics instructors have other responsibilities as well, including knowledge of fitness theory, the best techniques for warming up, stretching and cooling down and understanding aerobics concepts.
Our Coursework Covers it All!
Additionally, you'll learn what you need to know regarding step aerobics and the concepts behind the effectiveness of aerobic exercise, as well important nutrition and hydration tips designed to optimize client results. You'll also gain invaluable knowledge regarding safety, including how to best prevent sports injury, CPR training and handling first aid.
No key area has been ignored. This factor makes the Personal Training Certification Institute's Aerobic Certification Course a must for anyone wishing to achieve his or her aerobic certification.
Completely Online Curriculum and Testing
Our coursework was exclusive created and written by certified fitness professionals and is 100% online; this approach ensures that you receive the very best training and enjoy the greatest flexibility possible. It was our goal to provide you with a highly effective path to aerobics certification. That is why our course provides 24/7 instant grading and allows you to always proceed at your own pace and study whenever and wherever you wish.
Every tool you need for your Aerobics Certification is ready and waiting. And once you've passed your exam you'll receive a free and instant email certificate. We are here to help you achieve your certification quickly, easily and with optimal results.