Balance Training Certification
Course Includes:
Comprehensive Balance Certification (completely online and free from manuals)
Immediate Scores on all Online Exams
As Many Practice Exams as You Wish are Included
Exam Retakes are Included and Unlimited
Immediate Certification 24 hours a day, 7 days a week
Once You've Passed the Exam, You'll Receive Instant Certification via Email
100% Money Back Guarantee
All Courses Include Free CPR/AED/First Aid Certification!
Save Money - Bundle Packages
Certifications for any course are $225 each
2 certifications for only $265
3 certifications for only $295
Offer Applies to Any of Our Courses!
Discount is reflected in cart.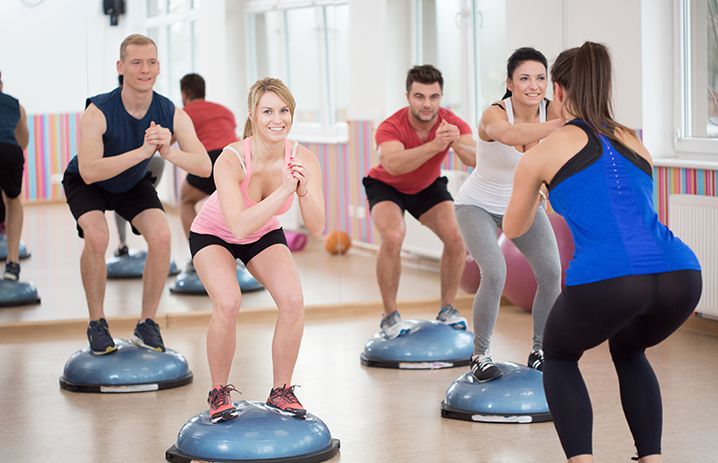 Balance Training Certification Will Build Your Client Base
Opting for our Balance Training Certification Program means you'll have the skills necessary to offer your clients more. Once you've completed this certification, you'll be able to provide extra balance training to both athletes and non-athletes alike.
Help Clients Improve Agility and Coordination
In our Balance Training Certification course, you'll learn specific and proven balance training techniques. These techniques will help you improve the balance and coordination of your clients while simultaneously enhancing an array of movements.
Additionally, you'll gain a deeper understanding of why balance is so important and what really controls balance. You'll also learn how to understand more about each client's own personal factors like strength, agility, core stability, coordination and balance along with how to develop these aspects.
Another key reason to opt for the Balance Training Certification course is that your clients will reduce their chances of developing an injury. They will boost their overall performance levels and be less likely to get hurt.
Grow Your List of Clients
Offering balance training is one of the very best ways to expand your horizons and, in the process, expand your business.  Perhaps best of all, your newly acquired balance training techniques are fun; this factor helps retain clients and grow your client base!
All of our coursework has been written and created by certified fitness professionals. The end result is highly effective and safe balance training instruction. You'll receive the latest information directly from experts in the field.
Since our program is completely 100% online and offers 24/7 instant grading, you'll be able to proceed at your own pace and never have to wait for your test results! In addition, we offer instant certification 24/7.
We are leading the way in Balance Training Certification, and that means always offering you the best. Part of giving you the best means ensuring you have everything you'll need to help you boost your personal training career. That means we send you a free email certificate as soon as you pass our course.