Cycling Instructor Certification
Course Includes:
Comprehensive (completely online and free from manuals)
Immediate Scores on all Online Exams
As Many Practice Exams as You Wish are Included
Exam Retakes are Included and Unlimited
Immediate Certification 24 hours a day, 7 days a week
Once You've Passed the Exam, You'll Receive Instant Certification via Email
100% Money Back Guarantee
All Courses Include Free CPR/AED/First Aid Certification!
Save Money - Bundle Packages
Certifications for any course are $225 each
2 certifications for only $265
3 certifications for only $295
Offer Applies to Any of Our Courses!
Discount is reflected in cart.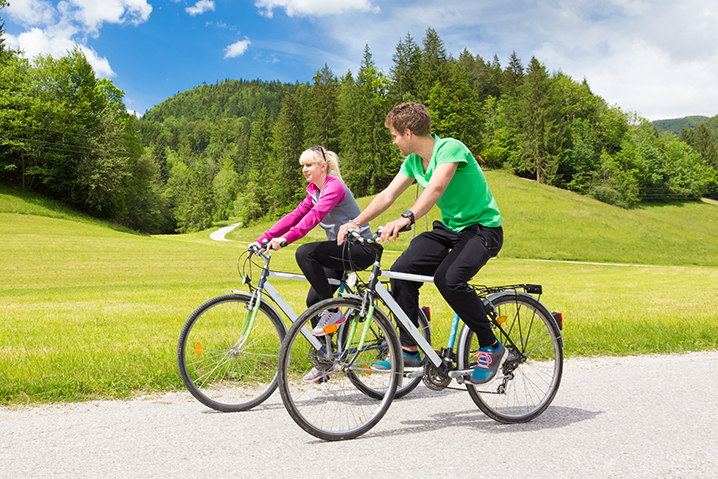 Cycling Instructor Certification Leads to Fun, Invigorating Workouts
Learn to be dynamic and captivating cycling instructor and keep your clients literally on the edge of their seats. Through the Personal Training Institute's Cycling Instructor Certification Course, you'll learn all the key basics including set up for bikes and safety for students. You'll also learn how to keep rides motivating and fun.
Our 100% certified fitness professional designed and written curriculum utilizes the very best teaching skills, ones that will keep your students coming back time and time again. This extremely informative and detailed course also cover how to work with students on their visualization techniques, the biomechanics of cycling and why cycling stands out as a top notch form of exercise. All of these vital topics and much more will be covered in detail throughout our industry leading certification course.
Boost Your Business Opportunities
Any personal trainer looking to build his or her business and earn more from each hour worked will find that earning a cycling instructor certificate has much to offer. In short, you'll also broaden your horizons as a fitness professional. When you become a Cycle Instructor, you'll also help your clients achieve more and get to their health and fitness goals in a fun and productive class.
A Comprehensive Course Written by certified fitness professionals
In addition to 100% certified fitness professional written and created courses, all our courses are 100% online and feature instant 24/7 grading. We want your certification process to be a streamlined one and that is why once you've passed your exam we'll send you an instant email certificate.
The Personal Training Certification Institute is leading the way in creating new opportunities for personal trainers. Cycling instructors are in high demand because cycling achieves impressive fitness results and low impact. You'll be able to offer your clients something new and effective and boost your earnings while doing it!