Exercise Development Certification
Course Includes:
Comprehensive Exercise Development Certification (completely online and free from manuals)
Immediate Scores on all Online Exams
As Many Practice Exams as You Wish are Included
Exam Retakes are Included and Unlimited
Immediate Certification 24 hours a day, 7 days a week
Once You've Passed the Exam, You'll Receive Instant Certification via Email
100% Money Back Guarantee
All Courses Include Free CPR/AED/First Aid Certification!
Save Money - Bundle Packages
Certifications for any course are $225 each
2 certifications for only $265
3 certifications for only $295
Offer Applies to Any of Our Courses!
Discount is reflected in cart.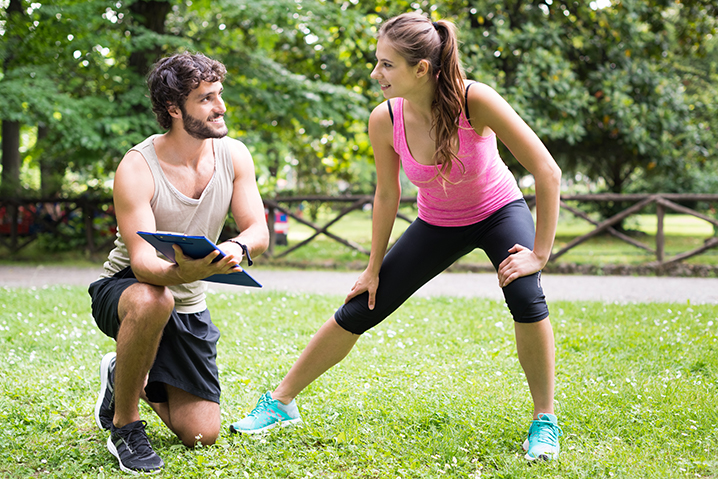 Exercise Development Certification Ensures Your Clients Get Maximum Results
When you gain Exercise Development certification, you'll be able to master concepts that help your clients get the most out of their exercise regime. After all, the more you can optimize your clients' results' the more value you will have in their eyes. 
Every client wants to feel that he or she is getting the most out of every minute of exercise time. With the Personal Training Certification Institute's Exercise Development Certification, you'll be able to deliver these highly sought after results. We'll teach you concepts for general fitness and health as well as for rehab and sports conditioning.
Essential Tools at Your Fingertips
We integrated key tools into the curriculum so that your students get the most out of their workouts. Special attention has been paid to the stability ball and resistance bands, which can train all muscle groups.
In addition, we also explore 100+ great exercises that train the shoulders, back and neck. The end result is a comprehensive approach to exercise develop and one that your clients will love. Ultimately, you'll be able to help clients with balance flexibility and strength as well as stabilization. All the muscles in the shoulders will be addressed as well as thoracic and cervical strength.
Completely Online Course Created by certified fitness professionals 
We want you to get the most out of your exercise development certification course. Our courses are 100% online, provide 24/7 instant grading, an email certificate send directly to you as soon as you pass your exam and more.
All of our courses are 100% online means; that you study when you like and progress at your own speed. Everything you need to quickly and effectively achieve certification is now available in one comprehensive exercise development certification course. Now you'll have something new and exciting to offer your clients!