Functional Fitness Instruction Certification
Course Includes:
Comprehensive Functional Fitness Instruction Certification (completely online and free from manuals)
Immediate Scores on all Online Exams
As Many Practice Exams as You Wish are Included
Exam Retakes are Included and Unlimited
Immediate Certification 24 hours a day, 7 days a week
Once You've Passed the Exam, You'll Receive Instant Certification via Email
100% Money Back Guarantee
All Courses Include Free CPR/AED/First Aid Certification!
Save Money - Bundle Packages
Certifications for any course are $225 each
2 certifications for only $265
3 certifications for only $295
Offer Applies to Any of Our Courses!
Discount is reflected in cart.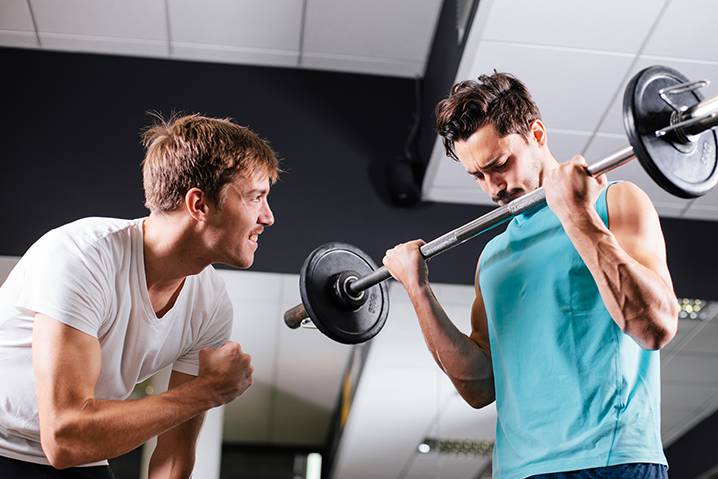 Functional Fitness Instruction Certification - Get Started with a Career in High Demand
Our Functional Fitness Instruction Certification course is the fastest way to gain certification in this vital fitness industry niche, which has been increasingly growing in popularity. We also offer quick and easy certification and recertification credentials to those in the training industry.
100% Online Program Created by Medical Professionals
Working out at the gym is not just about achieving a certain appearance; it's also about performance in work, sports and real life. Certified physicians understand what is necessary to help clients successfully improve mobility and flexibility. And that's why we have trusted them to create our entire program.
When you get your certification in functional fitness, you'll gain expertise in training your clients' bodies to handle situations faced in the real world. It's essential to offer the kind of training that can build bodies that can do activities in day-to-day life, not just based on positions learned at the gym.
Our Convenient Program Enables You to Take the Test at Your Convenience
On your way to assisting clients with their health and wellness goals, we can help you achieve 24/7 instant certification. Plus, you'll be able to use our practice exams to perfect your knowledge and skills. It's all completely online, and no manual is required. As soon as you complete the exam, you'll instantly receive your certification or recertification via email.
Join a Group of Elite Trainers
Trainers with a background in functional fitness are in high demand. They help clients avoid serious injury. Functional Fitness Instruction Certification and recertification gives you the necessary credentials to showcase that you specialize in this new and ever-growing niche of the fitness industry.
The best fitness trainers are adding functional fitness to their continuing education goals. You'll expand your base of knowledge and learn to assist clients in new and more comprehensive ways. Your education will include in-depth knowledge of balance activities as well as those that assist with muscle strengthening, cardio and endurance. We work through tools that will boost flexibility and strength for your clients such as medicine balls and balancing equipment.
When you've completed your certification through the Personal Training Certification Institute, you'll understand how to create optimal programs for training, whether it is one on one or in a group setting. This places you among a special group of trainers.
Functional Fitness Instruction CertificationRegister and Prepare