Golf Certification
Course Includes:
Comprehensive Golf Certification (completely online and free from manuals)
Immediate Scores on all Online Exams
As Many Practice Exams as You Wish are Included
Exam Retakes are Included and Unlimited
Immediate Certification 24 hours a day, 7 days a week
Once You've Passed the Exam, You'll Receive Instant Certification via Email
100% Money Back Guarantee
All Courses Include Free CPR/AED/First Aid Certification!
Save Money - Bundle Packages
Certifications for any course are $225 each
2 certifications for only $265
3 certifications for only $295
Offer Applies to Any of Our Courses!
Discount is reflected in cart.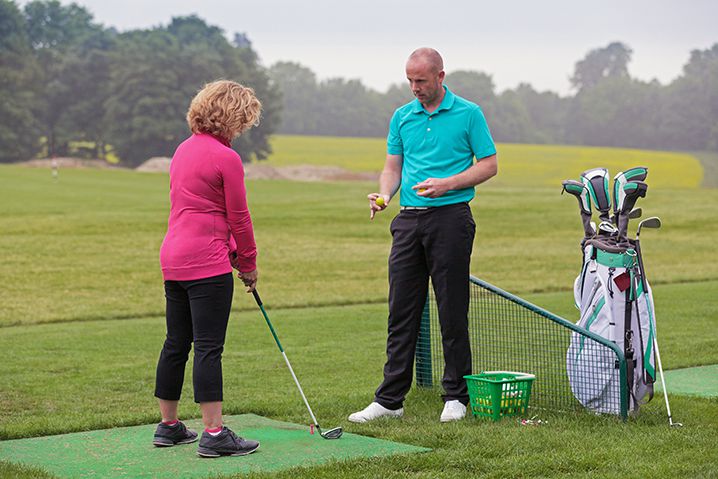 Expand Your Career Options with Golf Certification
Golf remains one of the world's most captivated and played games. Personal trainers interested in building a new clientele and doing so quickly will discover that a Golf Certificate could be worth its weight in gold.
Go Well Beyond Golf Basics
Golfers are a serious bunch and they are very serious about elevating their game to the next level. As a result of this desire they are looking for any edge they can find and you can play a role in that process. In the Personal Training Certification Institute's Golf Certification Course you'll learn much more than the "golf basics," as this highly instructive course teaches you everything you need to know to instruct beginner and intermediate level golfers.
Upon the completion of this course you'll understand what it takes to help clients not just understand their golf swings and the fundamental rules of the game, but also how to take their game to a bold new level. Additional covered topics include: understanding ball flight mechanics, the psychology behind teaching golf and the correct way to market and position yourself as a golf trainer.
Certified Fitness Professional Written Program
Golf is a very complicated game. The mechanics and physiology of golf is such that our coursework has been expertly written by certified fitness professionals. We only provide the best coursework on the market and our Golf Certification Course has been written by certified fitness professionals to ensure its accuracy and proper training techniques.
100% Online Course, Instant Grading, Instant Certification and Much More
We have also taken every step possible to provide you with the most efficient course possible. That means our Golf Certification Course is 100% online. In addition to being 100% online we are also leading the test preparation industry by offering both 24/7 instant grading and 24/7 instant certification. Pass our exam, which also comes with free unlimited retakes, and you'll receive instant email certification as well as 8 hours of continuing education credits. We know you want instant exams, instant grading and instant access to your credentials once you've passed the exam and that is exactly what we provide.