Golf Fitness and Wellness Certification
Course Includes:
Comprehensive Golf Certification (completely online and free from manuals)
Immediate Scores on all Online Exams
As Many Practice Exams as You Wish are Included
Exam Retakes are Included and Unlimited
Immediate Certification 24 hours a day, 7 days a week
Once You've Passed the Exam, You'll Receive Instant Certification via Email
100% Money Back Guarantee
All Courses Include Free CPR/AED/First Aid Certification!
Save Money - Bundle Packages
Certifications for any course are $225 each
2 certifications for only $265
3 certifications for only $295
Offer Applies to Any of Our Courses!
Discount is reflected in cart.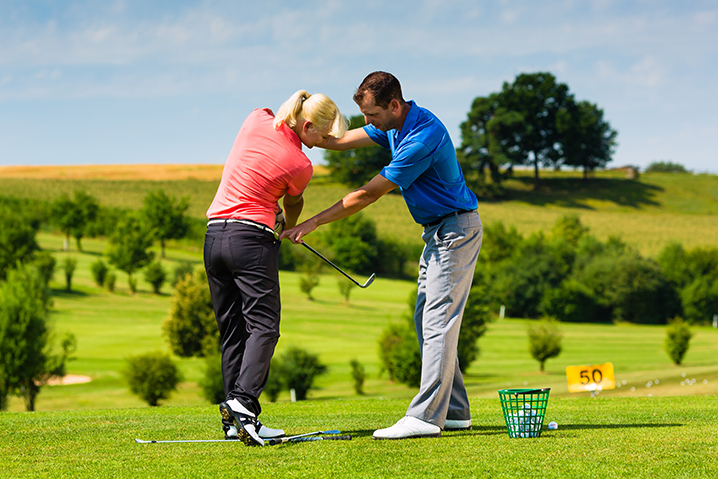 Golf and Fitness Wellness Certification Opens Up New Opportunities
Personal trainers looking to dramatically increase their client appeal and offerings will certainly find a Golf and Fitness Wellness certificate to be of keen interest. Golf is one of the world's most popular sports and fitness activities.
When it comes to the world of personal training, golf holds a unique place. Golfers spend a great deal of money each and every single year in pursuit of improving their golf games, and now you can play a vital role. Personal trainers looking to boost their revenue and build their client base will benefit from our course and certification.
What is Golf Wellness?
Let's take a closer look at this field of physical fitness training. Golf wellness has become very hot for some simple reasons. First of all, golfers learn the fundamentals necessary to reduce golf injuries. In this course, you'll learn when injuries are most likely to occur so that your clients can increase their chances of avoiding them. Additionally, golf wellness takes into account proven techniques that get results time and time again.
With Golf Fitness and Wellness Certification you will learn how to best guide golfers in the techniques to best improve not just their golf game, but also reduce their risk of injury and increase overall fitness. Our course also takes into account sports psychology, fitness and biomechanics, optimal nutrition and the mental aspects of coaching.
A Golf Training Approach that Really Works
Our Golf and Fitness Wellness Certification Course teaches a new way to golf train. The end result is a highly effective and systematic approach that is results oriented.
All Personal Training Certification Institute courses, such as our Golf and Fitness Wellness Certification Course, are 100% online and are exclusive written by certified fitness professionals. The end results are courses that achieve impressive results quickly.
As part of our effort to provide you with the very best certification courses in the industry, we even provide 24/7 instant grading, unlimited free exam retakes, a free instant email certificate after exam completion and much more. You'll love the Personal Training Certification Institute difference.