Golf Injuries Prevention Certification
Course Includes:
Comprehensive Golf Injuries Prevention Certification (completely online and free from manuals)
Immediate Scores on all Online Exams
As Many Practice Exams as You Wish are Included
Exam Retakes are Included and Unlimited
Immediate Certification 24 hours a day, 7 days a week
Once You've Passed the Exam, You'll Receive Instant Certification via Email
100% Money Back Guarantee
All Courses Include Free CPR/AED/First Aid Certification!
Save Money - Bundle Packages
Certifications for any course are $225 each
2 certifications for only $265
3 certifications for only $295
Offer Applies to Any of Our Courses!
Discount is reflected in cart.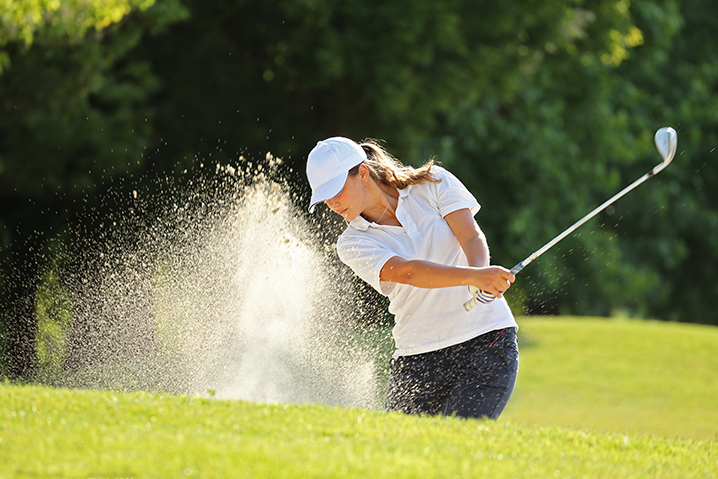 Golf Injuries Prevention Certification is in High Demand
The simple fact is that no fitness goal can be reached from the sidelines. An injury ends all fitness progress. That is why savvy personal trainers, the ones the keep clients coming back for years and years, emphasis the tremendous importance of avoiding injury at all costs. 
The demand for personal trainers who can help golfers improve their golf games is very high. Combine this fact with helping golfers avoid injury and personal trainers have a truly attractive package to offer golfers.
A certified fitness professional Created Course Geared Towards Optimal Performance
Through Golf Injuries Prevention Certification, you'll learn new exercises that have been specifically created for golfers. Whether you are a golfing coach, a personal trainer or a golf specialist, this course will help you assist your clients. More than 40 advanced exercises to improve performance levels; this certified fitness professional designed and written course has been specifically created to help all golfers boost their performance levels and do so in a safe manner.
You'll also learn the latest information regarding what golf injuries are and when they occur. We've analyzed statistics of when golfers get hurt, and you'll be able to share that important information with your clients.
Here are Five Specific Ways You'll Be Able to Help Your Golf Clients
What is orthotics and how can it help golfers?
Common mistakes with swings and how they can cause injury
Why feet should always be the foundation of each golfer's body
The best ways to circumvent surgery.
The best ways to eliminate pain
The Personal Training Certification Institute believes in offering industry leading tools geared towards optimal results. All of our training is exclusively 100% online, features 24/7 instant grading, unlimited free exam retakes, instant email certificates upon the successful completion of exam, unlimited and free exam retakes and a great deal more.
By streamlining the certification process to work with your busy lifestyle, we are helping personal trainers deliver more value to their clients.