Group Fitness Bootcamp Certification
Course Includes:
Comprehensive Group Fitness Bootcamp Certification (completely online and free from manuals)
Immediate Scores on all Online Exams
As Many Practice Exams as You Wish are Included
Exam Retakes are Included and Unlimited
Immediate Certification 24 hours a day, 7 days a week
Once You've Passed the Exam, You'll Receive Instant Certification via Email
100% Money Back Guarantee
All Courses Include Free CPR/AED/First Aid Certification!
Save Money - Bundle Packages
Certifications for any course are $225 each
2 certifications for only $265
3 certifications for only $295
Offer Applies to Any of Our Courses!
Discount is reflected in cart.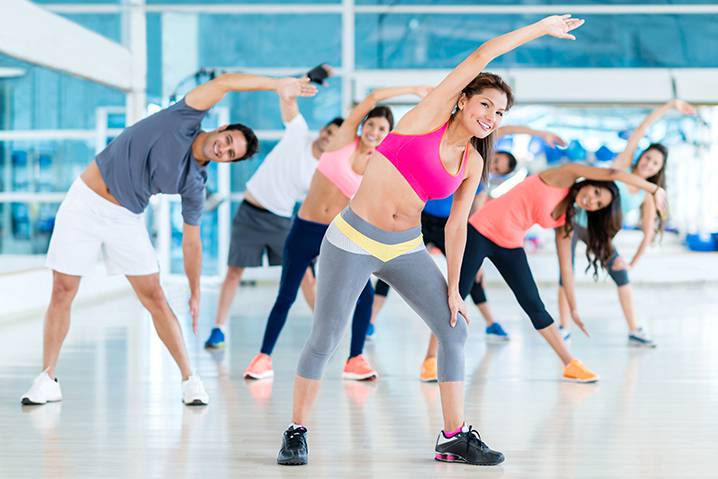 Get Ready to Lead a Group with Group Fitness Bootcamp Certification
The Group Fitness Bootcamp Instruction Certification provides personal trainers with what they need to know to effectively lead group fitness classes or bootcamps.  It's all about leadership in the world of training and physical fitness. That means having the right training and the optional certification.
Expand Your Career Possibilities
When you work in a group or bootcamp setting, you can work with a larger number of clients and boost your earnings. Some clients prefer group dynamics. That means a Group Fitness Bootcamp Certificate can open you up to group of new potential clients.
The Personal Training Certification Institute created our industry leading Group Fitness Bootcamp Certification Program to be easy and intuitive. You'll learn the key exercises as well as logistics concerning locations that are best for group exercises. 
Everything You Need to Get Started with Group Fitness
Upon the completion of our course, you'll know how to market develop both indoor and outdoor bootcamp programs. This expert created program also address business aspects of group fitness as well as understanding how to best work with various clients in a group setting, as well as helping them create and achieve their goals. 
Quickly Gain Credentials with Our 100% Online Program
When you take courses through the Personal Training Certification Institute, you'll notice a variety of advantages. Everything you'll need is completely online, from our study guide to our exams. That means that you can study and take the test whenever and wherever you wish. You can also completely progress at your own pace. As soon as you successfully pass the exam, we'll immediately send you proof of your certification.
It takes leadership and to keep your clients motivated. Our Group Fitness Bootcamp Certificate gives you the tools you need to keep your clients motivated and focused. This certificate is a definite asset when applying for a variety of fitness related openings and positions.