Martial Arts Certification
Course Includes:
Comprehensive Martial Arts Certification (completely online and free from manuals)
Immediate Scores on all Online Exams
As Many Practice Exams as You Wish are Included
Exam Retakes are Included and Unlimited
Immediate Certification 24 hours a day, 7 days a week
Once You've Passed the Exam, You'll Receive Instant Certification via Email
100% Money Back Guarantee
All Courses Include Free CPR/AED/First Aid Certification!
Save Money - Bundle Packages
Certifications for any course are $225 each
2 certifications for only $265
3 certifications for only $295
Offer Applies to Any of Our Courses!
Discount is reflected in cart.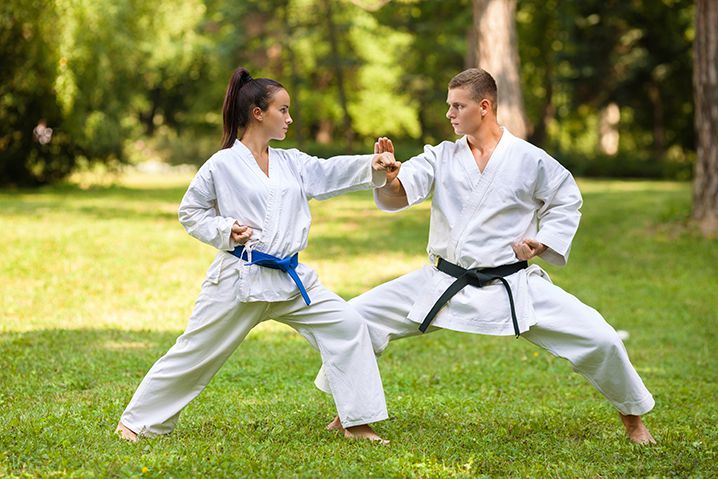 Broaden Your Fitness Horizons with Martial Arts Certification
Martial arts are perhaps more popular today than it has been in any time in history, and the reasons why are quite clear. Not only do the martial arts provide one with practical self-defense skills, but they also provide an excellent workout.
Turn Your Passion for Martial Arts into a Thriving Business
In the Personal Training Certification Institute's Martial Arts Training Certification Course, you will learn the science behind martial arts. Topics such as anatomy and physiology as well as the muscular system, nervous system and skeletal system are all covered in depth.
We cover biomechanics with precision so you can pass this knowledge on to your clients. In our coursework, we explore the different types of movement including lingerer and angular kinetics, how to correct common martial arts training mistakes and how to incorporate martial arts into a larger fitness program.
Martial arts offer exceptional workouts. You'll also learn how various techniques and exercises can be used to impact different muscle groups and improve conditioning, flexibility, reflexes and more.
Created and Written by Certified Fitness Professionals for World Class Results
We want you to have the very best program at your fingertips. That is why all of our programs have been carefully designed and written by experienced certified fitness professionals. Our organization is fully dedicated to leading the industry in personal training certification, and that means providing materials that are second to none.
Built Around a Busy Lifestyle
Our coursework is designed around your busy lifestyle. As a result, all materials are completely, 100% online. Not only is our course 100% online based, but we also provide you with 24/7 instant test grading, unlimited practice tests and other industry leading perks such as 24/7 instant certification and free email certification sent immediately after you pass the exam. Additionally, you receive 8 hours of continuing education credits.