Master Personal Training Certification
Course Includes:
Comprehensive Master Personal Training Certification (completely online and free from manuals)
Immediate Scores on all Online Exams
As Many Practice Exams as You Wish are Included
Exam Retakes are Included and Unlimited
Immediate Certification 24 hours a day, 7 days a week
Once You've Passed the Exam, You'll Receive Instant Certification via Email
100% Money Back Guarantee
All Courses Include Free CPR/AED/First Aid Certification!
Save Money - Bundle Packages
Certifications for any course are $225 each
2 certifications for only $265
3 certifications for only $295
Offer Applies to Any of Our Courses!
Discount is reflected in cart.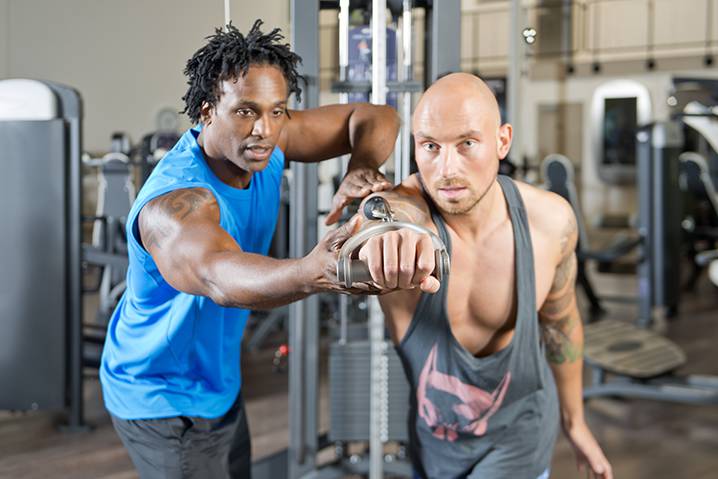 Take Your Personal Training to the Next Level
The National Personal Training Association created the Master Personal Training Certificate for personal trainers looking for a quick and convenient way to advance their knowledge base and earn certification. Thanks to our 100% online testing program, personal trainers can successfully complete our course from the convenience of their home or office. All study material and practice examinations are included with our program - in addition to unlimited final exam attempts.
A Convenient Online Alternative for Personal Trainers
This course includes information on personal training, fitness nutrition and exercise therapy - as well as senior fitness and youth fitness. Once you have gained some knowledge in these verticals, you will be uniquely positioned to further your education and pass our final exam. Our Master Personal Training Certification Course also includes strength and conditioning topics, enabling personal trainers to provide a truly unique level of service and customization for their clients.
5 Different Topics Covered 
Professionals within the health and fitness industry will also see your Master Personal Training Certification as an indicator of your commitment and overall fitness education level. Through this program you'll touch upon a total of five different topics, which include:
Personal Training Certification
Advanced Personal Training Certification
Nutrition and Fitness Certification
Sports Conditioning Certification
Master Personal Training Certification
100% Online – Based Around Your Needs and Schedule
At the National Personal Training Association, we've built our Master Personal Training Program around your needs. This means that our program is 100% online and provides you with 24/7 certification.
Once you pass our multiple-choice exam you'll be sent your free email certificate showing that you have your Master Personal Training Certificate. We provide instant exam grading, free unlimited practice tests as well as free and unlimited exam retakes. Our goal is to provide you with the certification and recertification you need in the most fluid and streamlined fashion possible.
The Demand for Physical Trainers Has Never Been Higher
The demand for physical fitness experts has never been higher. The growing number of Baby Boomers means that there are ample opportunities in senior fitness, and areas such as sports conditioning and nutrition will continue to enjoy sustained growth. This certification showcases both your commitment and your diverse knowledge base.