Personal Training (Spanish) Certification
Course Includes:
Comprehensive Personal Training Certification (Spanish) (completely online and free from manuals)
Immediate Scores on all Online Exams
As Many Practice Exams as You Wish are Included
Exam Retakes are Included and Unlimited
Immediate Certification 24 hours a day, 7 days a week
Once You've Passed the Exam, You'll Receive Instant Certification via Email
100% Money Back Guarantee
All Courses Include Free CPR/AED/First Aid Certification!
Save Money - Bundle Packages
Certifications for any course are $225 each
2 certifications for only $265
3 certifications for only $295
Offer Applies to Any of Our Courses!
Discount is reflected in cart.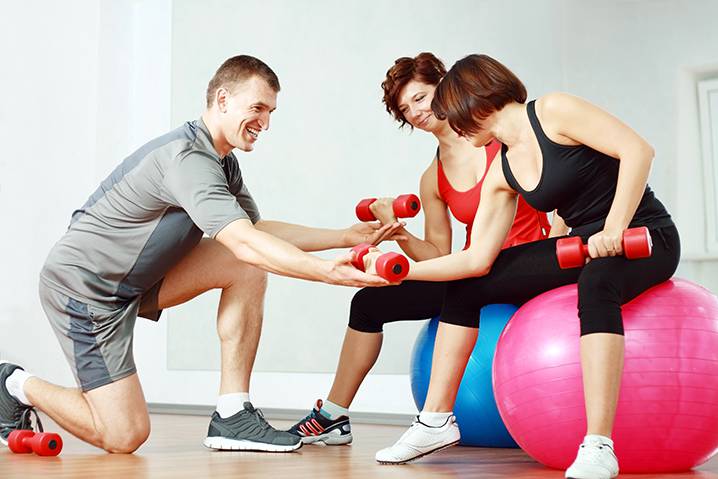 Personal Training (Spanish) Certification Serves the Spanish Speaking Community
The need for personal trainers is nothing short of amazing. Every year, more and more people are turning to professional and accredited personal trainers to achieve their health and fitness goals. Savvy personal trainers understand the value of providing the clients with a wide variety of services.
If you are a Spanish speaker, then you already have a tremendous asset for building your client base. There are, of course, millions of Spanish speakers in the United States, and they need personal trainers.
When it Comes to Training, Communication is Essential
Personal trainers who can service the needs of clients in his or her native language are in very high demand. Since personal trainers are training clients, there must be effective communication for clients to achieve optimal results and avoid injury.
Spanish speakers who want to become personal trainers have a true edge in the market. Not only can you train English speakers but also by marketing your services as a Spanish speaker you can expect to tap into a large reservoir of new clients who will instantly recognize the tremendous value you can offer to them.
The Ultimate in Convenience for Spanish Speaking Fitness Professionals
The Personal Training Certification Institute is here to help you achieve your personal training goals. We are the industry leader in personal training certification. Our innovative and highly effective approach means that we are 100% online and offer such industry leading offerings as free and unlimited practice exams, free and unlimited exam retakes, 24/7 instant email certification, and more.
Spanish speaking personal trainers can tap into an enormous market. The Personal Training Certification Institute is your streamlined and effective path towards certification.
Personal Training Certification (Spanish) CertificationRegister and Prepare