Pilates Certification
Course Includes:
Comprehensive Pilates Certification (completely online and free from manuals)
Immediate Scores on all Online Exams
As Many Practice Exams as You Wish are Included
Exam Retakes are Included and Unlimited
Immediate Certification 24 hours a day, 7 days a week
Once You've Passed the Exam, You'll Receive Instant Certification via Email
100% Money Back Guarantee
All Courses Include Free CPR/AED/First Aid Certification!
Save Money - Bundle Packages
Certifications for any course are $225 each
2 certifications for only $265
3 certifications for only $295
Offer Applies to Any of Our Courses!
Discount is reflected in cart.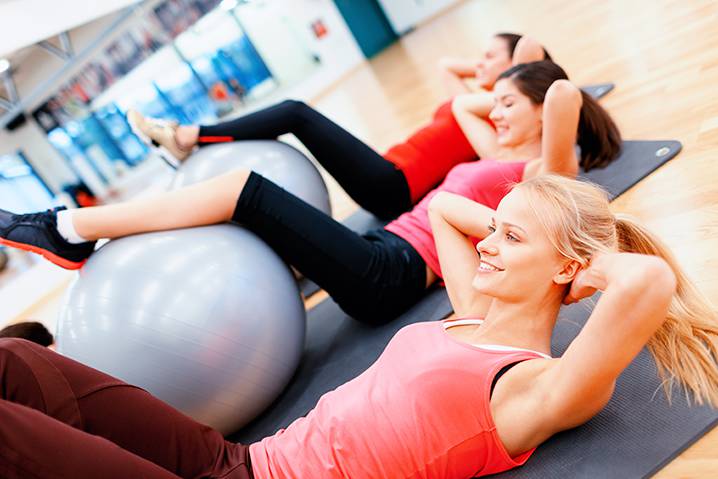 Our Pilates Instruction Certification Course
Our Pilates Instruction Certification course is completely online and you can take the test at your leisure. We can help you gain certification and recertification in one of the most lucrative personal fitness fields. The demand for individuals who can teach Pilates is consistently rising and you can secure a promising career for yourself when you obtain these sought after credentials.
When you gain your certification and recertification through our program you'll become intimately familiar with the responsibilities of being a Pilates trainer. You'll also learn the theories and concepts behind this popular fitness technique. Since our test and course is completely online, you'll gain your credentials quickly affordable and all at your convenience.
Kickstart Your Pilates Career
Medical experts created our coursework and that means that you'll gain insight into all of the key concepts of Pilates including fundamentals of the human body and muscular system as well as the neutral spine position. You'll also learn how to instruct your students in the proper warm up techniques and exercises for seated and kneeling Pilates. We also ensure that you're well equipped to train safely at all times, as we explore common injuries as well as techniques for first aid.
Our Proven Program Can Launch Your Pilates Career
In our program, we also explore the Pilates Instructor Business and how to best manage your career. Many of our graduates launch their own studios. Others begin teaching Pilates at gyms, recreational centers or hospitals. As the Pilates field continues to grow, those with credentials in Pilates are in high demand.
Study and Take the Exam At Your Convenience
We know you're busy and likely already have an active career as a fitness professional. That's why we've made it fast and easy to get certified and recertified. The course is specially designed to be fast and streamlined. You can study and take the test at your convenience. As soon as you pass, we'll immediately send you your online credentials.
When you've completed your certification through the Personal Training Certification Institute, you'll be able to gain a career in an industry that is in high demand. When you've gained the ability to teach Pilates, you'll have truly set yourself apart from other fitness industry professionals.