Postnatal Fitness Certification
Course Includes:
Comprehensive Postnatal Fitness Certification (completely online and free from manuals)
Immediate Scores on all Online Exams
As Many Practice Exams as You Wish are Included
Exam Retakes are Included and Unlimited
Immediate Certification 24 hours a day, 7 days a week
Once You've Passed the Exam, You'll Receive Instant Certification via Email
100% Money Back Guarantee
All Courses Include Free CPR/AED/First Aid Certification!
Save Money - Bundle Packages
Certifications for any course are $225 each
2 certifications for only $265
3 certifications for only $295
Offer Applies to Any of Our Courses!
Discount is reflected in cart.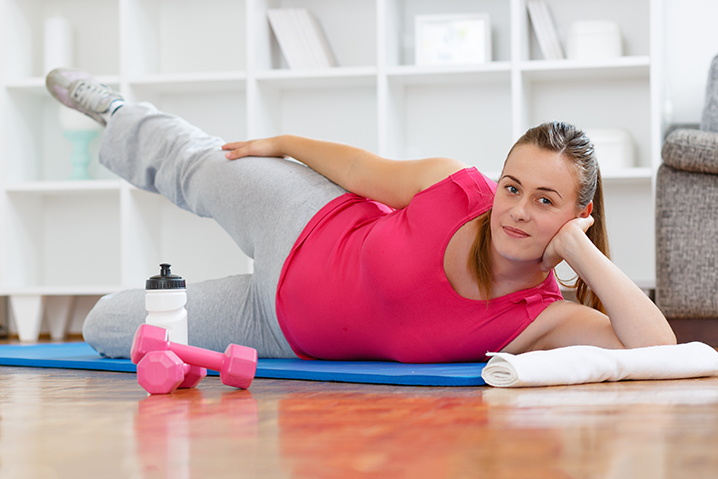 Support New Mothers with Postnatal Fitness Certification
Women need extra help both before and after pregnancy. Through this coursework, you'll be ready to assist in the best way possible! 
Few certifications are potentially as important as that of Postnatal Fitness. When you select our Postnatal Fitness Certification, you'll be able to help your clients both before and after pregnancy. Thanks to this important and informative course, you'll learn what postnatal workouts are recommended and which ones should be avoided. You'll also learn which workouts are the most popular and why.
Materials Created by Leading Certified Fitness Professionals
This certified fitness professional written and designed course features a detailed curriculum that includes the risks and benefits of exercise for pregnant women, a look at the needs of women before and after pregnancy, the risks associated with exercise for pregnant women as well as how exercise can benefit women after birth.
If you've been looking for a way to help your female clients achieve a new level of fitness and improve their overall health, then you'll love what the Personal Training Certification Institute's industry leading Postnatal Fitness Certification Course can offer.
Take Charge of Your Career
All our courses, including our industry leading Postnatal Fitness Certification Course, are written by certified fitness professionals. Also, all coursework is 100% online. That means you study at your own pace, take our unique, free and unlimited practice exams whenever you like, and take your exam at your leisure. The end result is an experience where you are in control of your own certification.
Our Postnatal Fitness Certification course was designed for optimal learning outcomes so you gain your certification quickly, understand key concepts and gain a powerful new marketing tool for your services. You will love the Personal Training Certification Institute difference!