Posture Analysis Certification
Course Includes:
Comprehensive Posture Analysis Certification (completely online and free from manuals)
Immediate Scores on all Online Exams
As Many Practice Exams as You Wish are Included
Exam Retakes are Included and Unlimited
Immediate Certification 24 hours a day, 7 days a week
Once You've Passed the Exam, You'll Receive Instant Certification via Email
100% Money Back Guarantee
All Courses Include Free CPR/AED/First Aid Certification!
Save Money - Bundle Packages
Certifications for any course are $225 each
2 certifications for only $265
3 certifications for only $295
Offer Applies to Any of Our Courses!
Discount is reflected in cart.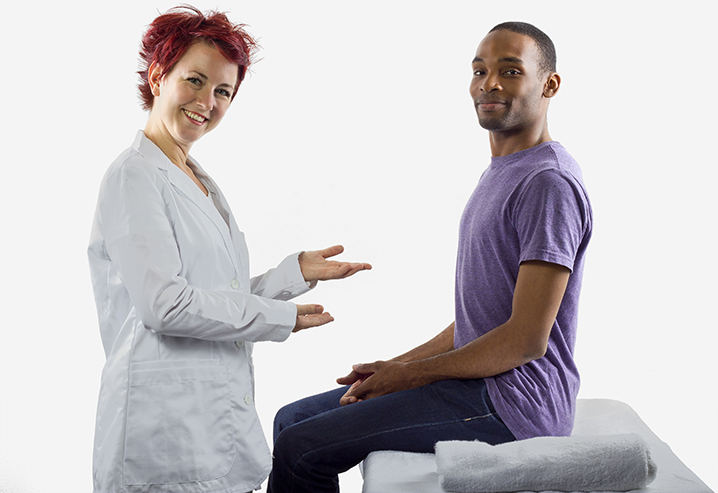 Posture Analysis Certification Adds a New Skill to Your Repertoire
When your clients have posture problems, they are more likely to experience injuries. Opt for the Personal Training Certification Institute's Posture Analysis Certification Course, and you'll gain the skills you need to help protect your clients from posture related injuries.
Posture problems can lead to serious injuries; that means your clients are sitting on the sidelines instead of staying fit and working with you! Bad posture negatively impacts one's health 24/7. 
However, great posture can help boost one's health, reduce the risk of injury and even contribute to one's overall sense of well-being. Good posture is even associated with an increase in self-confidence.
Written by Certified Fitness Professionals Who Understand the Importance of Good Posture 
This certified fitness professional written course will help you understand posture problems, as well as the important therapeutic exercises designed to improve client health. You'll be able to instruct your clients in a variety of ways ranging from improved stabilization and body alignment to tips for improving posture on a day-to-day basis, the use of a stability ball and more.
Savvy personal trainers are always looking for new services to offer their clients. Posture Analysis Certification shows that your knowledge base is diverse and that you have the skills necessary to help clients achieve better posture, and that means a reduction in rates of injury.
With the Personal Training Certificate Institute, you'll always receive certified fitness professional written courses that are 100% online and 100% geared towards your success. Our dedication to your success means that we offer free and unlimited practice exams designed to help you gain certification and 24/7 instant certification.
Optimal Knowledge with Zero Restrictions
You can always study whenever and wherever you like and for as long as you like. We place zero restrictions on you and how you study and the end result is a superior experience for you!