Prenatal Fitness Certification
Course Includes:
Comprehensive Prenatal Fitness Certification (completely online and free from manuals)
Immediate Scores on all Online Exams
As Many Practice Exams as You Wish are Included
Exam Retakes are Included and Unlimited
Immediate Certification 24 hours a day, 7 days a week
Once You've Passed the Exam, You'll Receive Instant Certification via Email
100% Money Back Guarantee
All Courses Include Free CPR/AED/First Aid Certification!
Save Money - Bundle Packages
Certifications for any course are $225 each
2 certifications for only $265
3 certifications for only $295
Offer Applies to Any of Our Courses!
Discount is reflected in cart.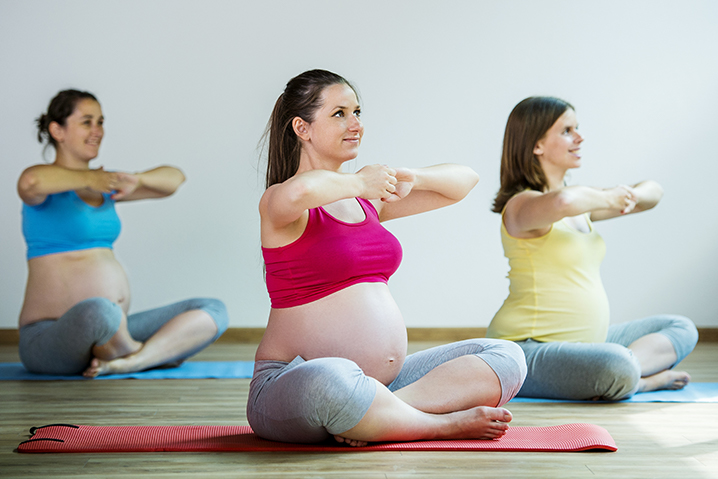 Prenatal Fitness Certification Ensures You Have a Skillset in High Demand
The Personal Training Certification Institute's Prenatal Fitness Certification marks an exceptional opportunity for personal trainers to help their pregnant clients in dramatic fashion. There is no more important time for a woman to take care of herself and tend to her physical and mental wellbeing than when she is pregnant. Personal trainers who can demonstrate their understanding of those needs and who can provide optimal services will always be in high demand.
This important course was written by certified fitness professionals to ensure its accuracy. Your clients will benefit from your knowledge during what is one of the most important times of their lives.
Give Women the Support they Need at a Critical Time
A successful prenatal experience depends on women having professional and knowledgeable support. Any personal trainer interested in expanding his or her client base, offering more and building client loyalty will appreciate the benefits of the Personal Training Certification Institute's industry leading Prenatal Fitness Certification Course. 
In this informative course you'll learn how to assist clients with different aspects of their pregnancy. Topics covered will include proper movements during pregnancy and how to help clients stay health through the prenatal process. Women who are physically fit and health focused before becoming pregnant will recover more rapidly than women who are not in good shape.
Learn Prenatal Fitness Completely Online
With the Personal Training Certification Institute's Prenatal Fitness Certification Course you'll receive 24/7 instant grading, and all courses are 100% online without exception. You'll never have to attend a class and you'll always be able to study at your own pace and whenever you wish.
Once you pass your exam, we instantly send you a free email certificate to show that you have obtained your Prenatal Fitness Certificate. We are dedicated to your ongoing success, and that means providing you with the very best, professionally designed and written course materials.