Restorative Therapy Certification
Course Includes:
Comprehensive Restorative Therapy Certification (completely online and free from manuals)
Immediate Scores on all Online Exams
As Many Practice Exams as You Wish are Included
Exam Retakes are Included and Unlimited
Immediate Certification 24 hours a day, 7 days a week
Once You've Passed the Exam, You'll Receive Instant Certification via Email
100% Money Back Guarantee
All Courses Include Free CPR/AED/First Aid Certification!
Save Money - Bundle Packages
Certifications for any course are $225 each
2 certifications for only $265
3 certifications for only $295
Offer Applies to Any of Our Courses!
Discount is reflected in cart.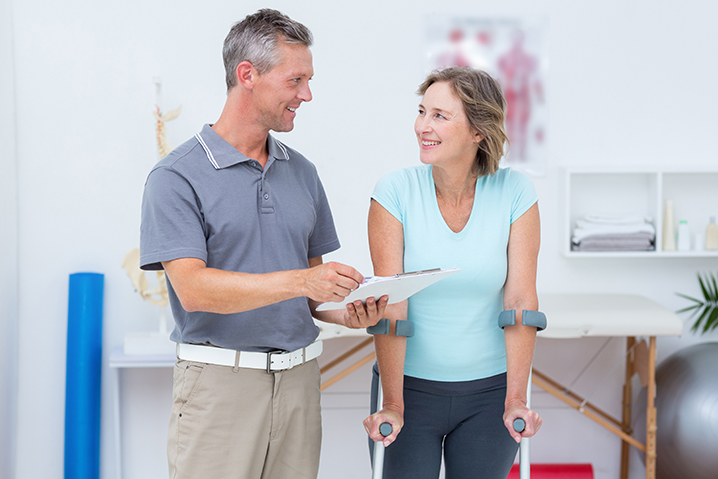 Gain Essential Restorative Therapy Certification Today
Helping clients needing to get fit after an injury and Restorative Therapy is an extremely important way for personal trainers to put their skills to great use. The good news is that through proper nutrition, exercise and a change in lifestyle, it is possible for those exiting rehab to regain their health, strength and wellness. You can play a key role in that process. With our Restorative Therapy Certification, you'll be able to help your clients in bold and effective way.
Thanks to the Personal Training Certification Institute's Restorative Therapy Certification Course, you'll learn how to help clients who have suffered from both injuries and even disease. Part of what makes this particular certification so valuable is that it opens up new opportunities for personal trainers to boost their income through new revenue streams.
This certification allows you to start offering your services to hospitals and rehab centers. You'll learn how to create exercise programs and tests clients, stay abreast of cutting edge developments on diseases and ailments and even learn what drugs are available to treat disabilities and disease.
Topics include: 
Rehab concepts
Use of Swiss-ball and foam-roller
Therapeutic exercises
Healing concepts
Physics concepts
Records of rehabilitation progress
Flexibility range of motion
Rehab for various body parts including elbows, shoulders, arms, wrings, hands, feet, ankles, thighs, hips and more 
The Personal Training Certification Institute Makes Learning Easy
We specialize in providing you with only the best in certified fitness professional written courses. Our courses are 100% online, provide you with unlimited and free practice exams as well as unlimited and free exam retakes. As part of our mission to ensure that your certification process is as streamlined and convenient as possible, we offer 24/7 instant certification and we email you a certificate as soon as you pass the exam.
Since all coursework is 100% online, you study when you like and at your own speed. You'll love our approach to Restorative Therapy Certification, and so will all of your clients!