Running Coach Certification
Course Includes:
Comprehensive Running Coach Certification (completely online and free from manuals)
Immediate Scores on all Online Exams
As Many Practice Exams as You Wish are Included
Exam Retakes are Included and Unlimited
Immediate Certification 24 hours a day, 7 days a week
Once You've Passed the Exam, You'll Receive Instant Certification via Email
100% Money Back Guarantee
All Courses Include Free CPR/AED/First Aid Certification!
Save Money - Bundle Packages
Certifications for any course are $225 each
2 certifications for only $265
3 certifications for only $295
Offer Applies to Any of Our Courses!
Discount is reflected in cart.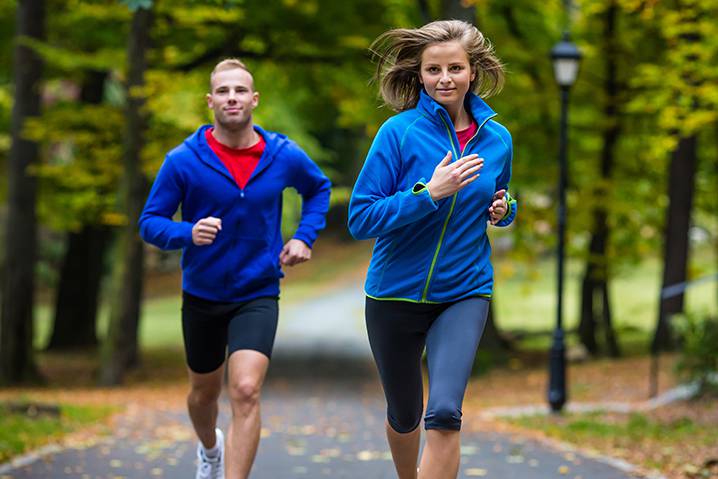 Learn the Strategies for Safe and Effective Running
The benefits of running are substantial but the bottom line is that unsafe running can be dangerous and highly problematic. Through our Running Coach Certification Course, you'll learn what you need to know to instruct your clients in the best way to incorporate running into their physical fitness regime.
Safe running strategies and techniques are essential for getting the most out of what running has to offer. Running is a cost effective way for clients to dramatically boost cardiovascular fitness. Through this form of exercise, clients can achieve a new level of cardiovascular health and lose weight at the same time. Personal trainers who understand the benefits of running are uniquely positioned.
Created and Written by Certified Fitness Professionals
The Personal Training Certification Institute is proud to offer our Running Coach Certification Course. Through this course, you'll learn the essentials of endurance and the dynamics involved in running. Topics such as anatomy and physiology play a key role in safe and effective running and our certified fitness professional approved, written and created Running Coach Course will provide you with a range of valuable running focused instruction.
Learn from the Latest Studies and Reports
You'll explore the latest studies and reports on running and how best to use this information in your best training regime. We will examine different movements as well as running specifically for endurance. This course pays special attention to the study of injuries and how to prevent them. Sports nutrition, tactics, pacing and the roles of proper shoes help round out this diverse and effective course.
A Course Designed to Help Your Clients Achieve Tremendous Results
Our goal is to instruct our personal trainer clients with all they need to know to make running safe and effective for their students. Running is an exceptional fitness tool, and with the proper information, you can help your clients achieve truly impressive and even life changing results.