Self Defense Instruction Certification
Course Includes:
Comprehensive Self Defense Instruction Certification (completely online and free from manuals)
Immediate Scores on all Online Exams
As Many Practice Exams as You Wish are Included
Exam Retakes are Included and Unlimited
Immediate Certification 24 hours a day, 7 days a week
Once You've Passed the Exam, You'll Receive Instant Certification via Email
100% Money Back Guarantee
All Courses Include Free CPR/AED/First Aid Certification!
Save Money - Bundle Packages
Certifications for any course are $225 each
2 certifications for only $265
3 certifications for only $295
Offer Applies to Any of Our Courses!
Discount is reflected in cart.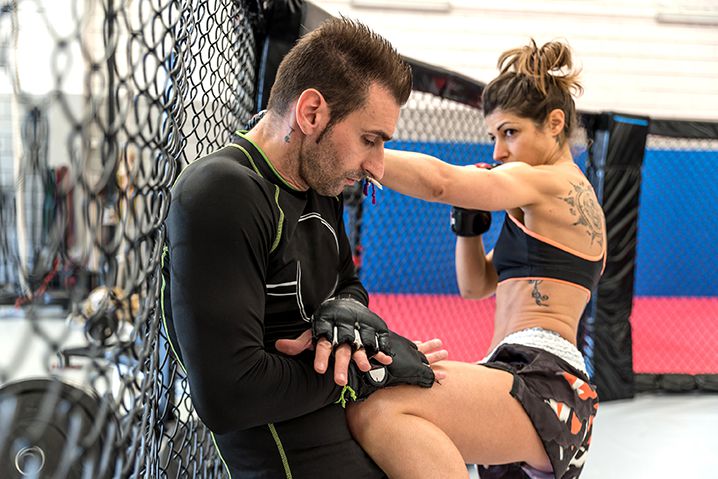 Self Defense Instructors Will Always Be in Great Demand
There will always be a demand for self-defense instructors. Through the Personal Training Certification Institute's Self Defense Instruction Certification, you'll learn practical and effective techniques for self-defense and personal safety.
Train People Across the Age Spectrum in Self Defense
A cornerstone in the development of our Self Defense Instruction Certificate Course was to provide you with the very best techniques. Through this means, these strategies can be passed on to your clients. Once you pass this course, you'll be ready to train people across the age spectrum in how to best protect themselves in a range of situations. Covered in this course are topics such as: awareness, avoidance, making quick and smart decisions and resolving situations peacefully.
Essential Education for All Physical Fitness Professionals
Self Defense is one of the most important courses a personal trainer can take, as this course allows you to impart potentially life saving information to your clients. You'll also learn what it takes to become more emotionally and physically aware of your surroundings and what physical conditions are ideal for self-defense.
Personal trainers can generate income by teaching others how to defend themselves. This marks an excellent additional option to offer to your existing clients as well as a way to market services that are in high demand to attract new clients. A myriad of employment opportunities are open for those with expertise in self defense.
100% Online with Free Exam Retakes, Free Practice Exams and 24/7 Instant Certification
Our Self Defense Instruction Certification Course is 100% online. Built around your busy lifestyle, the experts at the Personal Training Certification Institute created this program around your busy schedule. That means this program can be completed at your own pace and whenever and wherever you like. Testing is 100% online and there is no time limit. In fact, you can even print out our exam, answer questions whenever you like and then enter your answers later for grading. There are even free unlimited practice exams and free and unlimited exam retakes.
Once you've successfully passed the exam, you'll receive instant exam grading. We are pleased to offer industry leading 24/7 certification via an instant and free Self Defense Instruction Certificate email.