Speed and Agility Instruction Certification
Course Includes:
Comprehensive Speed and Agility Instruction Certification (completely online and free from manuals)
Immediate Scores on all Online Exams
As Many Practice Exams as You Wish are Included
Exam Retakes are Included and Unlimited
Immediate Certification 24 hours a day, 7 days a week
Once You've Passed the Exam, You'll Receive Instant Certification via Email
100% Money Back Guarantee
All Courses Include Free CPR/AED/First Aid Certification!
Save Money - Bundle Packages
Certifications for any course are $225 each
2 certifications for only $265
3 certifications for only $295
Offer Applies to Any of Our Courses!
Discount is reflected in cart.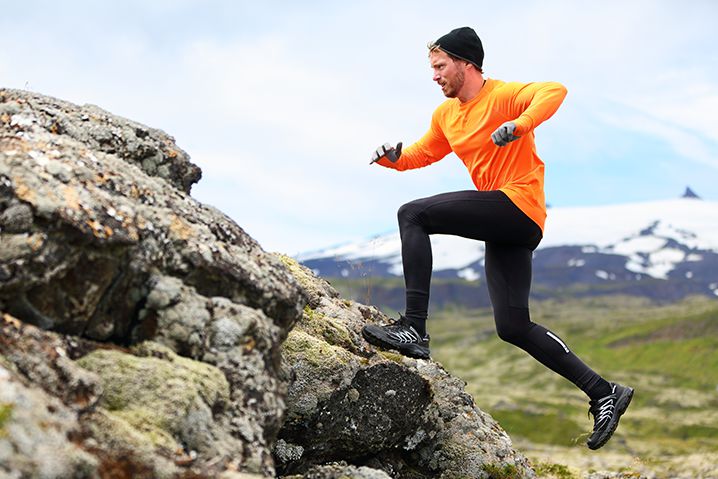 Increase Client Speed and Agility
The Personal Training Certification Institute's Speed and Agility Instruction Certificate is ideal for personal trainers who want to provide their clients with an extra training edge. With a Speed and Agility Instruction Certificate, you'll be able to enter a high-impact and must sought after personal training niche.
Designed by Certified Fitness Professionals for Superior Results
Our Speed and Agility Instruction Certificate Program has been specifically designed to instruct personal trainers in how to boost the speed and agility of their clients. You'll learn the latest speed and agility research as well as all you need to know to take your clients through movement drills for speed and agility.
Increase client flexibility, reaction time, anticipation and dynamic movement all through this unique and valuable personal trainer program. Since our industry leading Speed and Agility Instruction Certification Program was created, approved and written exclusively by certified fitness professionals, you can be certain that there is a focus on both enhancing client performance and safety.
Completely, 100% Online Program and 24/7 Instant Test Grading and Instant Emailed Certification
This 100% online program comes with our industry leading 24/7 instant certification. You'll also receive free and unlimited practice tests and unlimited free exam retakes if necessary. All submitted exams are instantly graded. Once you pass, we will provide you with an instant and free email certificate. You'll receive 8 valuable hours of continuing education credits when you complete this course.
A Certificate for Creating New Opportunities
Being able to instruct people of all ages in how to increase their speed, reaction time and flexibility will set you apart from other personal trainers. Through our program, you'll know the latest techniques and how to train your clients for speed and agility in a cost effective manner.
This certification is designed to help you open up new opportunities. The Personal Training Institute is the industry leader in personal training certification and recertification.
Speed and Agility Instruction CertificationRegister and Prepare