Stability Ball Training Certification
Course Includes:
Comprehensive Stability Ball Training Certification (completely online and free from manuals)
Immediate Scores on all Online Exams
As Many Practice Exams as You Wish are Included
Exam Retakes are Included and Unlimited
Immediate Certification 24 hours a day, 7 days a week
Once You've Passed the Exam, You'll Receive Instant Certification via Email
100% Money Back Guarantee
All Courses Include Free CPR/AED/First Aid Certification!
Save Money - Bundle Packages
Certifications for any course are $225 each
2 certifications for only $265
3 certifications for only $295
Offer Applies to Any of Our Courses!
Discount is reflected in cart.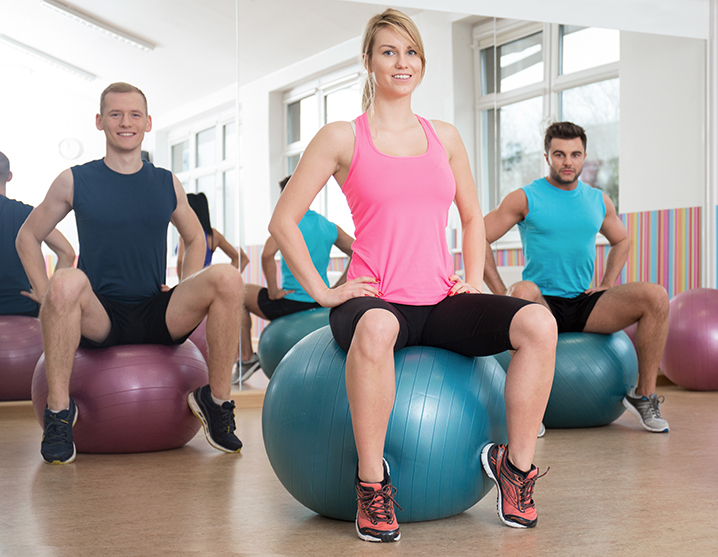 Stability Ball Certification
Working out with a stability ball has a variety of important health benefits. At the top of the list is the fact that sitting on a stability ball improves balance. A stability ball helps to make sitting in a chair a proactive activity rather than merely a passive process. Sitting on a stability ball also helps to work the core muscles and that means stronger, better-looking abs.
Boost Your Clients' Results in a Dynamic New Way
The bottom line is that you'll become more marketable as a trainer when you can offer your clients important instruction as to how best use a stability ball. Usually, personal trainer clients have not considered the ample health benefits associated with a fitness ball. Your clients will appreciate the fact that you're helping them find a new and often overlooked way to stay fit.
Materials Created and Designed by Certified Fitness Professionals
The Personal Training Certification Institute's detailed and results-driven Stability Ball Certification Course is certified fitness professional created and written. You'll receive more than just the basics of how best to use a stability ball, as our course also explores key health benefits.
Whether it is helping your clients boost their energy levels and increase circulation or improve their balance, this course will prepare you for helping your clients get more out of their stability balls. Ultimately, you'll be bringing more to the table than your competition and that's the #1 way to attract and retain great clients.
Boost Your Resume with Our Completely Online Certification
All of the Personal Training Certification Institute's courses are 100% online and that, of course, means no in person classes. We've also made the process of receiving your Stability Ball Certification a streamlined one, as we offer free and unlimited practice exams, 24/7 certification and an instant email certificate upon the completion of your examination. Our goal is nothing short of making your life and the certification process easier and more rewarding.