Stress Management Certification
Course Includes:
Comprehensive Stress Management Certification (completely online and free from manuals)
Immediate Scores on all Online Exams
As Many Practice Exams as You Wish are Included
Exam Retakes are Included and Unlimited
Immediate Certification 24 hours a day, 7 days a week
Once You've Passed the Exam, You'll Receive Instant Certification via Email
100% Money Back Guarantee
All Courses Include Free CPR/AED/First Aid Certification!
Save Money - Bundle Packages
Certifications for any course are $225 each
2 certifications for only $265
3 certifications for only $295
Offer Applies to Any of Our Courses!
Discount is reflected in cart.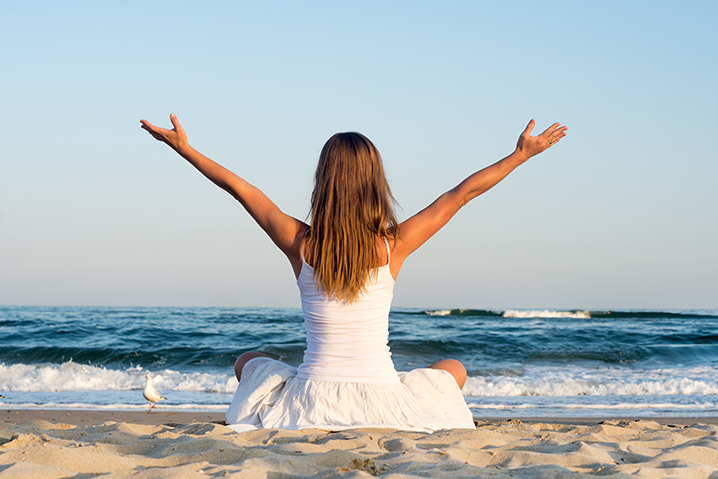 Make a Difference with Stress Management Certification
Helping coach your clients with their stress management couldn't be more important or valuable. Stress does, in fact, shorten lifespans and even kill. Stress triggers the release of stress hormones such as cortisol and adrenaline. These stress hormones damage DNA, leading to premature aging and a decrease in immunity function.
Another harmful aspect of excessive stress hormones in the blood stream is inflammation. Clients looking to achieve optimal results from their workouts will want to manage their stress levels. In short, too much stress leads to increased inflammation levels, which hamper recovery time and increase the risk of disease, as inflammation is how many diseases spread from cell to cell.
Gain Valuable Knowledge Your Clients Need to Know
In this certified fitness professional written course, you'll receive invaluable information that you benefit your life and those of your clients. From meditation techniques, critical incident management, and breathing techniques, to proper techniques for managing and avoiding stress, the Personal Training Certification Institute has created an industry leading and informative course designed to teach you what you need to know to help your clients de-stress.
Personal trainers need a way to stand apart from the crowd and with our certified fitness professional created Stress Management Certification Course, you'll receive the latest a and most up to date information the optimal techniques for counteracting stress.
Your Stress Free Certification Experience
We also want your process of achieving certification to be as stress free as possible; this is why our course is 100% online and features an innovative 24/7 instant certification approach.
Thanks to our unique practice exams, you'll know you're ready to take your test. Once you pass, we provide you with a free and instant email certificate. Our results oriented and driven course will help you and your clients conquer stress.