Stretching and Flexibility Certification
Course Includes:
Comprehensive Stretching and Flexibility Certification (completely online and free from manuals)
Immediate Scores on all Online Exams
As Many Practice Exams as You Wish are Included
Exam Retakes are Included and Unlimited
Immediate Certification 24 hours a day, 7 days a week
Once You've Passed the Exam, You'll Receive Instant Certification via Email
100% Money Back Guarantee
All Courses Include Free CPR/AED/First Aid Certification!
Save Money - Bundle Packages
Certifications for any course are $225 each
2 certifications for only $265
3 certifications for only $295
Offer Applies to Any of Our Courses!
Discount is reflected in cart.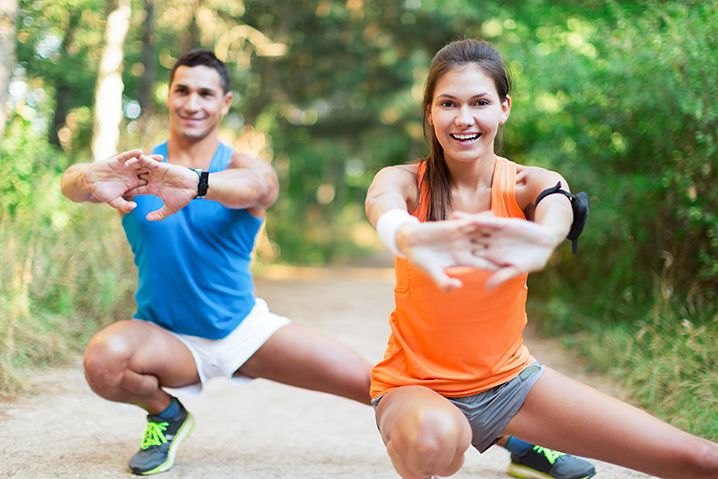 Stretching and Flexibility Certification- Tap into the Power of Stretching
Our Stretching and Flexibility Certification Course helps experienced trainers who are looking to give their clients more. By gaining this certification, trainers will be able to provide their clients with the very latest techniques in stretching and flexibility.
Offer New Services and Attract More Clients
Thanks to this program, trainers will be able to attract new clients and give their existing clients a new way to enhance their overall performance. We'll review everything, beginning with basic anatomy, so you'll gain a deeper understanding of which muscles are involved in different key stretches and more.
Today's clients are looking for personalization and customization and now, you'll have all the information you need to create a comprehensive and effective custom program. You'll understand how to incorporate tools, such as the stability ball into exercises, and what kinds of different stretches provide optimal, safe results. Additionally, you'll discover the essentials of both active and passive training as well as endurance stretching and the latest research on flexibility.
The Essential Nature of Stretching
Effective stretching is essential for preventing a wide array of injuries. Savvy clients know the value of injury prevention and being able to offer comprehensive stretching and flexibility training to your clients gives you a valuable new offering.
Proper stretching and flexibility is a key aspect of avoiding injury and that means you need the best information and course material possible. Our up-to-date materials have been created and written by certified fitness professionals to provide you with the very best results possible.
24/7 Availability Means You Can Pace Yourself
All of our coursework is 100% online. You will never have to attend a class of any kind. Additionally, we are leading the way in personal training certification by providing 24/7 instant test grading, free exam retakes when necessary and much more. Upon passing our exam, you'll receive an instant certificate via email.
It is time to take your personal training to the next level, and with our Stretching and Flexibility Certification Course, you'll be able to offer your clients something exciting and useful. Upon completion of this course, you will also receive a full 8 hours of continuing education credits.
Stretching and Flexibility CertificationRegister and Prepare